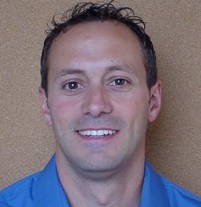 Michael Palladino, PhD
Professor of Pharmacology and Chemical Biology
E-mail
Interests
My lab studies neurological, neurodegenerative and mitochondrial diseases. We use Drosophila as a genetic model system, as well as mice and human cell culture to study progressive neurological and neuromuscular disorders. Recently the lab has developed numerous tractable fly models of human diseases and have a model of mitochondrial disease that represents the only such model with an endogenous mitochondrial mutation (mtATP6[1]) amenable for study of this devastating class of disease. Currently the lab is focusing on elucidating the mechanism by which mutations affecting Na/K ATPase, triose phosphate isomerase (TPI), and ATP6 function result in RDP (rapid-onset dystonia parkinsonism), glycolytic enzymopathy, and mitochondrial encephalomyopathy, respectively.
Thru a collaboration with Drs. Hrizo and Brodsky we are using our fly model of TPI deficiency together with a yeast model that we developed to study the mechanism of protein degradation that underlies disease pathogenesis. Our studies have demonstrated that pathogenic mutations are those that retain isomerase function but increase protein turnover, typically by destabilizing the dimer interface. Thus, disease pathogenesis results when functional protein is degraded by cytosolic protein quality control pathways, which recognize the protein as mutant. Our current studies leverage our results of an RNAi screen that identified ~ 35 modulators of TPI turnover, including many novel proteins not previously known to function in protein quality control. Identifying the molecular basis of mutant protein recognition and degradation will elucidate novel pathways that are therapeutic targets for these diseases.
Thru our collaboration with Dr. Levitan's lab we are studying the basis of neuropathogenesis. Among glycolytic enzymopathies TPI deficiency has the most severe neurological symptoms. We have shown that TPI Deficiency mutants can be genetically complemented with mutations lacking isomerase activity. This could suggest that TPI has a novel non-catalytic role in the nervous system. We have discovered a defect in synaptic vesicle dynamics associated with TPI deficiency, likely explaining the neurologic dysfunction associated with this disease. Does this result due to a loss of a novel TPI function? How does TPI accumulate at the synapse and does its function assist the targeting of synaptic vesicles to the terminals? Our studies of neuropathogenesis will answer these questions and explain the molecular basis of genetic complementation with a catalytically inactive TPI isoform.
Translational research:
Currently we are using our models of these disease to understand pathogenesis with the goal of identifying novel avenues of therapy, performing drug and compound screens to identify efficacious drugs and combination therapies, and developing novel gene therapy approaches for mitochondrial diseases.
Lab capabilities:
• Drosophila genetics, disease modeling and genomic engineering
• Genetic modifier screens to identify novel suppression/therapeutic pathways
• Directed and unbiased compound screening in vivo
• Mitochondrial disease gene therapy approaches
• In vivo research in flies and in vitro studies in fly and human cells
Training
| | | | |
| --- | --- | --- | --- |
| BS | Biology | Trinity College | 1997 |
| PhD | Genetics | University of Connecticut | 2000 |
| Postdoc | Neurogenetics | University of Wisconsin | 2003 |
Positions Held
| | | |
| --- | --- | --- |
| Assistant Professor of Pharmacology | University of Pittsburgh School of Medicine | 2003-2008 |
| Assistant Professor of Pharmacology and Chemical Biology | University of Pittsburgh School of Medicine | 2008-2015 |
| Professor of Pharmacology and Chemical Biology | University of Pittsburgh School of Medicine | 2015-present |
Honors and awards
1996-1997 Elizabeth and Keith Funston Scholarship (Trinity)
1996-1997 Mary A. Terry Fellow (Trinity)
1996 J. Wendell Burger Prize in Biology (Trinity)
1997 ACS, Division of Polymer Chemistry Award (Trinity)
1997 Class Salutatorian (Trinity)
1997 Graduation Summa Cum Laude (Trinity)
1997 Departmental and Deans Honors (Trinity)
1998 NSF Predoctoral Fellowship, Honorable Mention (UCHC)
2000 Irwin H. Lepow Graduate Fellowship Award (UCHC)
2000 Larry Sandler Genetics Award Finalist (UCHC)
2001 Daymon Runyon-Walter Winchell Postdoctoral Fellowship (Declined)
2001 Jane Coffin Childs Medical Research Fellowship Award (U.Wisc.)
2006-2009 American Heart Association, Scientist Development Award (U.Pitt.)
Patents:
Palladino, M.J. and B. Ganetzky. Neurodegeneration mutants, method for identifying same,
and method for screening for neuroprotective agents. Patent 7060249B2. Awarded June 13, 2006.
Blondel, M., Couplan, E., Di Rago, J-P., Dauzonne, D., Palladino, M., Celotto, A. Compounds for the treatment of mitochondrial diseases. Patent IB2010001006. Awarded December 05, 2011.
Palladino A.M. and M.J. Palladino. Mitochondrial RNA import as a novel gene therapy. 8,883,755 B2. Awarded Nov 11, 2014.
Grant Service:
Service on NIH MNG panel as ad hoc reviewer (06/09, 10/09, 02/10, 06/10). Regular member of the United Mitochondrial Disease Foundation study section (2008-2011). Ad hoc grant review for the Pepper Center's Pilot and Experimental Studies at the University of Michigan (2007). Motor Neurone Disease Association (2007 & 2008). University of Padua intramural grant review (2007). The National Center for the replacement, refinement and reduction of animals in research (NC3Rs; 2009). NIH MNG regular member 07/2010-06/2014. Ad Hoc review Wellcome Trust (2012). NIH ZRG1 ETTN-H (2012). NIH MDCN-N, Review Panel Chair (2012). NSF MCB 1244623 reviewer (2012). NIH ETTN-03 Neuroscience SEP (2013). United Mitochondrial Disease Foundation study section co-chair (2011-2015), NIH ZRG1 ETTN-G (2013), Chronic Fatigue Initiative review panel (2014-2015). Friedreich's Ataxia Research Alliance (FARA) grant review (2014). NIH-NOMD ad Hoc reviewer (2014-2015).
Selected Publications
Palladino, Michael J., Liam P. Keegan, Mary A. O'Connell and Robert A. Reenan (2000). A-to-I pre-mRNA editing in Drosophila is primarily involved in adult nervous system function and integrity. Cell 102, 437-449.

Palladino, Michael J., Liam P. Keegan, Mary A. O'Connell and Robert A. Reenan (2000). Drosophila double-stranded RNA-specific adenosine deaminase is highly developmentally regulated and is itself a target for RNA editing. RNA 6, 1004-1018. PMCID:PMC1369976.

Celotto, Alicia M., Adam C. Frank, Steven W. McGrath, Timothy J. Fergestad, Wayne A. Van Voorhies, Karolyn Buttle, Carmen A. Mannella and Michael J. Palladino (2006). Mitochondrial Encephalomyopathies in Drosophila. Journal of Neuroscience 26, 810-820.

Seigle, Jacquelyn L., Alicia M. Celotto, and Michael J. Palladino (2008). Degradation of functional TPI protein underlies sugarkill neuropathology. GENETICS 179, 855-862. PMCID:PMC2429879.

Roland, Bartholomew P., Kimberly A. Stuchul, Samantha B. Larsen, Christopher G. Amrich, Andrew P. VanDemark, Alicia M. Celotto, Michael J. Palladino (2013). Evidence of a triosephosphate isomerase non-catalytic function crucial to behavior and longevity. Journal of Cell Science, Jul 15; 126:3151-8. PMCID: PMC3711204.

Towheed, Atif, Desiree M. Markantone, Aaron T. Crain, Alicia M. Celotto, Michael J. Palladino (2014). Small mitochondrial-targeted RNAs modulate endogenous mitochondrial protein expression in vivo. Neurobiology of Disease, 69;15-22. PMCID: PMC4106415.

Roland, Bartholomew P., Christopher G. Amrich, Charles J. Kammerer, Kimberly A. Stuchul, Samantha B. Larsen, Sascha Rode, Anoshé A. Aslam, Annie Heroux, Ronald Wetzel, Andrew P. VanDemark, and Michael J. Palladino (2014). Triosephosphate Isomerase I170V Alters Catalytic Site, Enhances Stability and Induces Pathology in a Drosophila Model of TPI Deficiency. BBA-Disease. Biochimica et Biophysica Acta: Molecular Basis of Disease, 1852 (2015) 61–69. PMCID in process.

More publications